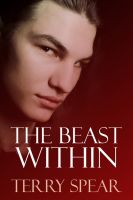 The Beast Within
Ebook By Terry Spear
$3.99
Published: Apr. 02, 2011
Category: Fiction » Young adult or teen » Romance
Words: 88706
Language: English
Kitta Sjoni is a troubled teen, but not in the usual sense. Plagued by visions of 10th Century Viking marauders is only a tip of the problems she faces. Killing a curse and taming the beast within—that's her goal, but can she survive the test?
Bjornolf Jorgenson, beleaguered by marauder nightmares, is drawn to Kitta, the clone of the girl from his visions. She's the only one who doesn't shy away from his uncontrollable rages, but she draws trouble like a sponge soaks up unmanageable spills. What is his real connection to the spunky teen and can he help her, like she wants to help him before it's too late?
When I lived in Oklahoma, we lived just a few minutes from a place where Vikings had carved runestones in rocks. Norsemen graffiti? Leif Ericson was here?
In any event, I was always fascinated with the idea and so THE BEAST WITHIN was born–a love that could never die between two teens of Norwegian descent, a curse that transcends all time, a berserker rage that cannot be quelled. Berserkers were thought to shapeshift in ancient times. Did they? Really?
🙂
Have a super Saturday!!!
Terry
"Giving new meaning to the term alpha male."
http://www.terryspear.com
2 Comments
Cathy D

said,

Sounds good, I'll off to check it out. I'm supposed to be descended from Viking stock so I always love a good Viking story.

Sounds like fun, Cathy!!! I've always been fascinated with them!